In this blog, we will be discussing the "secret" to making tattoos last longer and have a much better quality. I'm talking about using
tattoo transfer paper
of course! Tattoo transfer paper is one of the best ways to make tattoos last longer because it's not permanent, but does provide a lot more protection for your piece.
Transfer paper is a tracing paper used by artists to transfer their designs onto skin. It is also known as tattoo stencil paper. Transfer paper comes in different types, including carbon and graphite.
Carbon transfer paper is the most common type of transfer paper used for tattoos. It is made of carbon powder and pigment, which makes it dark black. Graphite transfer paper is another type of tattoo stencil paper that is made of graphite powder and pigment. It is not as common as carbon transfer paper because it can be messy to use and does not produce as crisp lines.
How to use Tattoo Transfer Paper
If you want your tattoo to last longer, using tattoo transfer paper is the way to go.
Here's a step-by-step guide on how to use it
:
Cut out the design you want to use for your tattoo. Make sure it's slightly smaller than the area you want to cover.
Place the tattoo transfer paper on top of the design, with the waxy side down.
Use a pen or pencil to trace over the design, pressing firmly so that the wax transfers onto your skin.
Carefully peel off the paper, making sure that all of the wax has transferred onto your skin. If there are any areas that didn't transfer properly, just retrace those areas with a pencil or pen.
Use a damp cloth to wet the back of the tattoo transfer paper (this will make it easier to remove later).
Press the tattoo transfer paper onto your skin, making sure that there are no air bubbles trapped under it.
Leave it in place for at least 30 minutes, or until it feels dry to the touch.
Carefully peel off the tattoo transfer paper, and voila - you've got yourself a new tattoo!
Benefits of using Tattoo Transfer Paper
When it comes to making your tattoos last longer, tattoo transfer paper is essential. Here are some of the benefits of using tattoo transfer paper:
It helps to protect your tattoo from fading.
Tattoo transfer paper helps to keep your tattoo looking fresh and new for longer.
It can also help to prevent your tattoo from smudging or running.
Tattoo transfer paper is easy to use and can be applied quickly.
It is an affordable way to make your tattoo last longer.
Drawbacks of using Tattoo Transfer Paper
While tattoo transfer paper is a great way to make your tattoos last longer, there are some drawbacks to using this type of paper. One of the biggest drawbacks is that tattoo transfer paper can be quite expensive.
Another drawback is that it can be difficult to find tattoo transfer paper that is the right size for your tattoo. Additionally, if you do not use the proper type of tattoo transfer paper, your tattoo may not last as long as it could.
Final Conclusion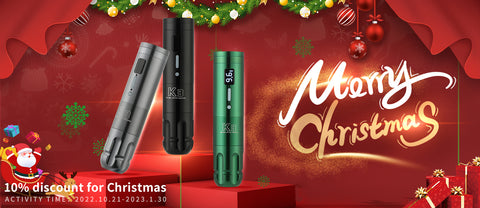 As you can see, there are many benefits to using tattoo transfer paper. Not only will it make your tattoos last longer, but it will also help you avoid any problems that may arise from using traditional methods.
If you are looking for a way to make your tattoos last longer, then I highly recommend giving tattoo transfer paper a try. It is an affordable and easy way to ensure that your tattoos look their best for years to come.