It is no surprise that tattoos are becoming more and more popular as time goes on. It's not just for those who have been in the tattoo industry for a long time anymore - these days, you'll find your average Joe or Jane proudly sporting ink on their skin as well.
The numbers have done nothing but rocket year after year, and it's not hard to see why: there are so many beautiful designs out there for all tastes!
While many people jump right into a tattoo parlor, it's important to keep in mind that there are some big costs that come with this decision.
For those who want to get their first tattoo ASAP, but who don't want to spend too much money at once, the best tattoo kit for beginners available today in 2022 will be the perfect choice!
What is a Tattoo Kit?
A tattoo kit is a complete set of tools and supplies that you need to start tattooing. It includes everything from the machine to the ink, needles, and tips. Most kits also come with a practice skin so you can get started right away.
There are many different types of tattoo kits available on the market today. Some are designed for specific styles of tattooing, while others are more general purpose. If you're just starting out, it's important to choose a kit that has everything you need to get started and that will let you experiment with different techniques.
Once you have your tattoo kit, make sure to read all of the instructions carefully before starting your first tattoo.
This will help you avoid any mistakes that could cause problems down the road. Remember, a tattoo is permanent so it's important to do it right the first time!
How to Get the Best Beginner Tattoo Kits: Things to Consider
If you are looking for the best beginner tattoo kits, there are a few things that you need to take into consideration.
The first thing is the size of the kit. You don't want to get a kit that is too small because you won't be able to work with it properly.
The second thing is the price. You don't want to spend too much money on a kit that you're not going to use very often.
The third thing is the quality of the products.
You want to make sure that you're getting a good quality product so that your tattoos will look great.
Reviews of the Best Tattoo Kits in 2022
When it comes to the best tattoo kits, there are a few things that you need to keep in mind.
First, you want to make sure that the kit comes with everything that you need.
Second, you want to find a kit that is affordable.
And lastly, you want to find a kit that has good reviews.
With that being said, let's take a look at some of the best tattoo kits for beginners that you can find today:
If you're looking for a complete tattoo kit that comes with everything you need, then look no further than the Ultimate Tattoo Kit by Pirate Face Tattoos. This comprehensive kit comes with two professional tattoo guns, an assortment of inks, needles, and other supplies - all for an incredibly low price. Plus, it also comes with access to online tutorials so you can learn how to use your new tattoo equipment properly.
This starter tattoo kit from YiLong is another great option for those on a budget. It includes everything you need to get started with your new hobby, including an instructional video and practice skin. Plus, the machine itself is surprisingly quiet - perfect for those who are nervous about making too much noise while they're working on their first tattoos.
The complete tattoo kit is a good choice for beginners, starters, and apprentices.
If you're looking for.
Conclusion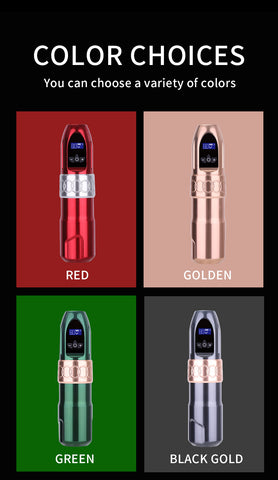 If you're thinking about getting a tattoo, you'll need to invest in a good quality tattoo kit. With so many options on the market, it can be tough to know where to start.
That's why we've put together this list of the best beginner tattoo kits that you can find today. Whether you're looking for something simple or something more elaborate, we've got you covered. So take a look and see which one is right for you.