Roll over image to zoom in
Description
LCD Battery Adaptor
Battery Type: Lithium Battery
Output Current: Continuous current 2A
Charging Voltage:  about 5V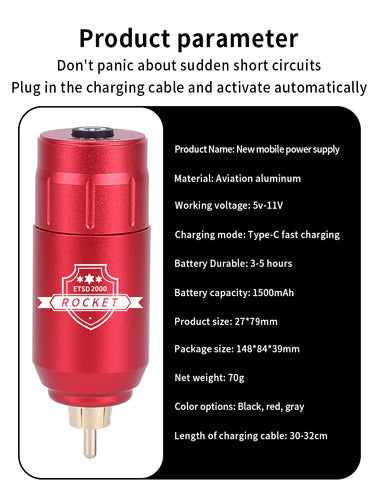 1. Please put the battery on the machine before turn on the battery, otherwise the battery will turn off automatically to protect the battery and save power.
Long Press the ON/OFF button for 2 seconds to turn on/off the battery, and the default speed is level 3.

2. Short Press the ON/OFF button to pause/restart the working.
lf the battery stays on the pause mode for more than 5 minutes, the battery will automatically shut down to save power and extend the life of the battery.

Payment & Security
Your payment information is processed securely. We do not store credit card details nor have access to your credit card information.