Regular price
$101.21 USD
Regular price
Sale price
$101.21 USD
Unit price
per
Sale
Sold out
Having a good tattoo machine can help you solve the little troubles of tattooing. It is so simple that you can't put it down!
The length of the needle can be adjusted by turning the handle of the Rechargable Tattoo Pen Machine, and the adjustment knob adds a section fixing module, which is very ergonomic to operate!
Get your favorite pattern tattooed and make everything look so cool!
S11 Wireless Rechargeable Pen Machine! Battery is removable.
Item No.1100728
It have 3 colors can choose !
Battery capacity: 1500MA
Higher speed
Charing time 2 hours, working hours, 4-5 hours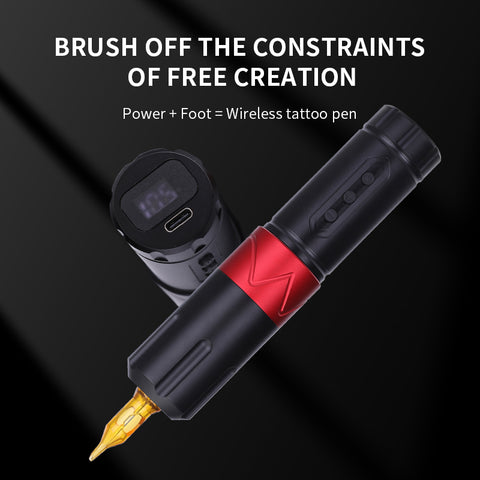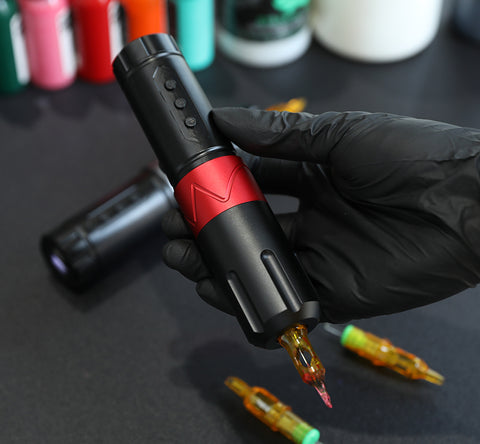 Our Rechargable Tattoo Pen Machine Brush off the constraints of free creation,power+foot=wireless tattoo pen
It has aviation aluminum material, which is quick to use and strong in stability. There are 3 colors for you to choose from!
Motor: hollow cup motor
Bare size: 14.5cm*3.4cm
Bare weight: 208g
Turn speed: 10000/min
Operating voltage: 5V-12v
What is the Tattoo Pen Machine?
The
tattoo pen machine
is a battery-operated device that helps you apply tattoos. It has a needle that punctures the skin and a tube that holds the ink. The machine also has a foot pedal that controls the needle's depth and speed. To use the device, you first need to sterilize the area where you apply the tattoo. Next, you need to choose the design and size of your tattoo. Once you have done this, you can start using the tattoo.
How to use a tattoo pen machine
A
tattoo pen machine
is a versatile tool that can be used for various purposes. Here are some tips on how to use it:
To create a stencil, trace the outline of the design onto the skin with the tattoo pen.
To fill in a large area, start at the outline and work your way in. Use short, consistent strokes to avoid overworking the area.
To add shading or color, apply ink to the area and then use the pen to blend it in. Experiment with different techniques to create the desired effect.
To create a three-dimensional effect, use the tattoo pen to apply ink in layers. Start with a light layer and build up to a darker one.
With these tips, you'll be able to use your tattoo pen machine like a pro!
How to clean and maintain a tattoo pen machine
If you want your tattoo pen machine to last, you must take care of it. That means cleaning it regularly and maintaining it properly. Here's how:
Clean the machine after every use. Use mild soap and warm water, and be sure to rinse all the soap off. Then, dry the device with a clean towel.
Lubricate the machine regularly. This will help keep it running smoothly and prevent rusting.
Inspect the machine regularly for any damage or wear and tear. If you see anything that needs to be repaired or replaced, do so as soon as possible.
Store the machine in a cool, dry place when not in use. This will help prevent corrosion and other damage.
Share
View full details